Dr. Eversman is committed to his patients by being proficient in several different full spine techniques, including upper cervical procedures. Dr. Eversman's  compassion and individualized approach to each patient will give you the confidence in knowing you have chosen the right chiropractor for you.
Education: Palmer College of Chiropractic (Florida) – Cum Laude & Bachelor of Science in Architecture, THE Ohio State University.
CHIROPRACTOR PATH TO COMPASSIONATE CARE
I LEFT A PROMISING 10 YEAR CAREER TO WORK WITH THOSE THAT WERE SUFFERING
Some years ago I was an architect working with the structure of buildings. Today I am a chiropractor who focuses on the structural improvements in the spine and body that lead to less pain and greater vitality.
What brought me to leave behind my promising ten-year career to work with those who are suffering?
It began on a golf trip that led to an every day soreness in my left foot. It was a slight pain that you don't necessarily think much of at first.
MY CHIROPRACTIC EXPERIENCE LEADS ME TO PROVIDE A HIGH LEVEL OF CARE
A simple ache becomes a painful mystery
Like a lot of people, I thought my problem was muscular (isn't that what everybody says? I think it's a muscle problem!) so I visited a massage therapist. The following day I found out I couldn't put any pressure on my left foot.
Gradually the pain started to move up my ankle and then to my knee and my hip. Mysteriously I began to experience pain in my right foot as well. And not long after the pain began to move up the right leg .
Like a lot of people I don't like to turn to medication first, so I thought it was time to visit the chiropractor. I had great experiences with chiropractors in the past.
The first chiropractor I found focused on the spine. I felt those visits helped my hips a little bit. And that was encouraging. But it also felt like the effects were not lasting. And I wondered if something was being missed because he did not work on my knees or ankles.
So I saw another chiropractor who focused on soft tissue work, especially in the joints of the arms and legs. With the focus on the legs, I found I was getting temporary relief, but once again, nothing that would last.
I was working 50+ hours a week at this time and was probably punishing my body more than I could handle. Gradually I found I was having trouble going upstairs, walking, and even sitting in the car for extended periods of time.
I found the right chiropractor for me
By now six months had passed with unexplained pain. I had gotten some help with a mechanical solution from two different chiropractors. So I knew I was on the right track, but I was also beginning to lose hope that I would be able to find someone to help me.
Everything began to turn around when I was recommended to visit with a chiropractor 2 1/2 hours away from where I lived.
This doc adjusted my full spine in my upper and lower arms and legs. After my first adjustment I felt more relief than I had in a very long time! As he was not that close to me, I began seeing him once a week, every Saturday, for the next several months. By then I was holding my adjustments, and the relief was lasting longer each time. After several more weeks I began to see him once every two weeks, and then four weeks, and so on.
This experience taught me that sometimes you have to go out of your way to find someone who can help you, and that real healing does take time with the right help. I am glad I was patient and trusted the process.
I am so grateful I want to help others
During these visits my interest in chiropractic care exploded, and I began to talk to the doctor about what it took to become a chiropractor.
My pain diminished to the point where I felt whole again. And I experienced a desire to do what this doctor was doing: to offer the suffering the relief that I found.
That put me on the path to chiropractic school.
And while in school my experience as a chiropractic patient became complete when I experienced something called "upper cervical."
An upper cervical chiropractor as someone who learns how to correct the upper neck (upper cervical area of the spine) in a very specific way. And one such chiropractor taught at my school.
My brain on upper cervical chiropractic care
I sought him out for an evaluation and correction. After x-rays he confirmed that my atlas, or first neck bone, was rotated significantly and needed correcting. I went ahead with the adjustment. It felt so minor — almost like nothing was done, but the effects were amazing!
I noticed a slight euphoria and a feeling of light-headedness like my body was awake. I also found I could remember things easier, and I was able to retain information for longer. I almost didn't believe it at first, but the effects were unmistakable: when I studied it required less effort than before.
Feeling the effects of the upper cervical correction on my mental function, I knew that correcting the architecture of the upper neck would be something I needed to integrate into my practice.
This is an amazing profession! Chiropractors provide a more holistic avenue by aligning the body and relieving pain without turning first to drugs and surgery.
This is especially true when you find the right doctor have patience for the healing process.
My own experience is a testimony to the healing power of correcting the spine.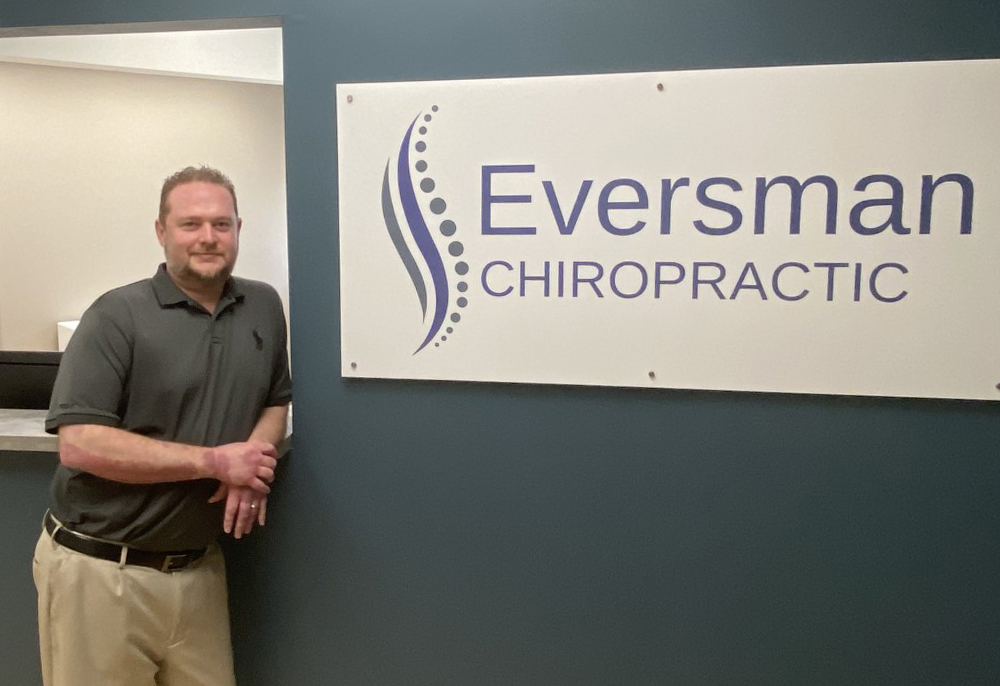 "We create personalized treatment plans for our patients to ensure that we correct the problem rather than masking the symptom."
Once you step through our doors, you will step up to a high quality chiropractic care that gives results. We are a fun, energetic office for you and your family and we work hard to create a warm and healing atmosphere. We want you to become the best version of you!
Your first visit starts with your Free, No Obligation Comprehensive Health Consultation.  A FREE whole health consultation includes but not limited to:
Discussion of your health and family history.
Surgeries.
Traumas.
Family History.
Pricing with or without insurance and an explanation of benefits will be provided.
Explanation of the exam before performed.
Explanation of the adjustment before performed.
X-rays, if deemed necessary.
Once concluded, the doctor will determine if chiropractic care would be beneficial or if the patient needs to be referred.
Second Visit (Typically Same Week)
At your second visit we will address the root cause of your problem. It begins with a review of Dr. Eversman's findings, along with a thorough explanation of care recommendations and action steps you will need to obtain the best and fastest possible results.